Cloud Hosting
Take your business to a superior edge with
the help of our cloud hosting plans.
Choose a Cloud Hosting Plan That Suits You
How does Cloud Hosting emerge as the best option?
Enhanced Speed
A prime advantage of using a Cloud hosting server is none other than the turbo speed. Enhance your website speed to a fast one with our reliable cloud hosting servers. All servers come backed with secure caching, minimal density, and advanced hardware.
High Scalability
Do you look for website servers that come with single-click upgrades? If so, Cloud hosting server emerges as a great option with 4x scalability than traditional servers. If you wish to add or upgrade resources on your website, it is a must to choose an option.
Zero Interruption
Hosting Home has done a great job by releasing the best cloud hosting services for website owners. With these servers, you get zero interruption in your website operation. Any spike in traffic would never affect your web page load speed with these servers.
SSD Drives
Start your online website with the turbo loading speed and store all your database on advanced SSD drives. With SSD storage, you access enhanced stability and durable server architecture.
Convenient Management
With a Cloud account, it becomes convenient to host clients by maintaining customized packages for hosting and adding specific roles to the clients. If you want a highly-advanced and reliable Cloud server, then consult Hosting Home for the best services.
Dedicated Resources
Are you facing shared hosting solutions abandoning your website? If so, you can switch to Cloud hosting server. Using Hosting Home cloud hosting servers, you can add dedicated resources easily. Also, a Cloud account will be optimized for efficient speed to enhance your website performance.
On-Demand Operating System
Why choose our Cloud Hosting Plans?
Dedicated IP Address
In all our Cloud Hosting plans, we have included free dedicated IP which is not given to any other user with an identical hosting network. So, it becomes 100% safe for your website to be guarded against any blacklisting issues arising from any clients' activity
Guaranteed Performance
Hosting Home cloud comes with diversified OS suitability. You can choose the OS support as per your server traffic to ensure web page speed. We assure you guaranteed performance when you pick our cloud hosting servers for your business website.
Caching
Another outstanding feature added to your Cloud account is caching layer. You will get access to a fast-speed loading server due to the presence of caching layer. It will turn out to be fruitful in reducing the backend workload. With this caching layer, you get control over your website visitors' spikes conveniently.
NVMe Disk Support
Being among the topmost hosting service providers, Hosting Home adds high-tech tools and support to all your Cloud servers. We provide NVMe disk support for the best performance and higher accessibility. NVMe is highly beneficial for latency reduction and fast-speed input or output delivery.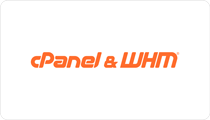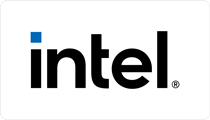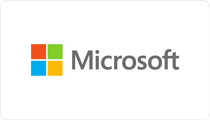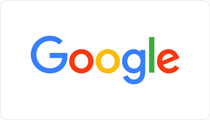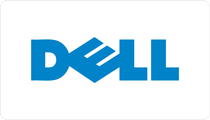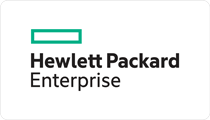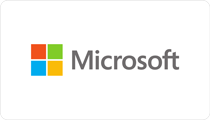 Easy Setup
We have a hassle-free Cloud account setup process for all our plans.
Superior Performance
We assure you of fast-loading speed for the best performance.
Free SSL
With your Cloud account, you get access to an SSL certificate from our team.
Uptime of 99.9%
Our servers work with a 99.9% Guarantee  Uptime to avoid downtimes.
Powerful Control Panel
All our customers get access to powerful and robust cPanel.
24/7 Support
Our support team is available to solve your queries at all times via live chat.
One of the best things I did recently was investing in the cloud hosting plans of Hosting Home. The team has supported me throughout my online journey. I began with their starter plan for cloud hosting servers and now used their premium account. I was amazed to see such advanced features added to my account by them. It was a great experience!
I have recently switched to Hosting Home for my cloud hosting account. I have never seen my website go up with no downtime till now. It has been an amazing experience as the team is available all time without any delays. My account got delivered on time and all my cloud hosting queries were solved. Great team!
Hosting home is doing a fabulous job by providing professional hosting services. I purchased their standard cloud hosting plan and it helped me switch my website to a high-ranking one. I have different web pages on my website and my cloud server helped me manage all the pages well. Also, my website loading speed was enhanced with great results. Thanks for the excellent work.
Hosting Home is a must to choose service for every hosting requirement. In a world of several options, one must not look here and there and switch to Hosting Home for all their hosting needs. They are the best in the market and their pricing range is so economical. I must say that they are doing great work with their world-class service.
Frequently Asked Questions
What do you mean by Cloud Hosting?
Cloud Hosting includes cloud-based technology designed for assisting hosting-related aspects. In terms of reliability and flexibility, cloud hosting holds the topmost rank. For the most economical cloud hosting plans, you can refer to Hosting Home.
Can I get good results from Cloud hosting in comparison to Shared hosting?
Cloud Hosting holds a good rank due to its wide benefits. In comparison to shared hosting, cloud hosting turns out to be a better option due to its traffic load handling quality. Also, it comes with a fast loading speed and advanced security.
What do you mean by caching?
Caching is referred to a service which enables a website to run or load at a fast speed. Hosting Home provides an extensive range of cloud hosting plans which come with added caching features for enhanced website speed and performance in viewers' spike time.
Is it possible for me to upgrade to a higher plan from Hosting Home later?
Yes! You can start with the basic plans which are available in a pocket-friendly range with no extra charges. Later on, you can switch to our premium or ultimate plans for advanced features and tools. We have covered all our plans in a budget-friendly range for our customers.
What is the availability of CPU and RAM in your plans?
We have a starter plan with 4 core CPUs and 2 GB RAM. The standard plan comes with 4 core CPUs and 4 GB RAM. In the Premium plan, you get 4 core CPUs and 5 GB RAM. In the Ultimate plan, you get 6 core CPUs and 6 GB RAM.
Do you provide Tech Support?
Yes! We are among the most accountable hosting service providers that provide hosting services in a fully-managed way. You'll get support from our team 24/7 to solve all your queries related to your account. You can consult our team and we will respond to you quickly.